The abandoned preserve is more like Banana Spider Land. We swatted so many spiders we lost count. The biggest ones I had ever seen in Florida. Gorgeous too. Fun walk.
I saw this place from some pictures a friend had posted on FB. What caught my eye was the Virgin Mary intact from a huge fire. Inside it was pitch black and covered to the micro inch in ash. I had left my tripod security latch at home so I had to use flash from my camera so the pictures are not what I normally do but I don't know when I will be going back anytime soon so this is all we have for now. Not all pictures have been posted to protect the identity of the house. DO NOT ASK ME FOR DIRECTIONS. I will not be giving this away any time soon.
Photos are from 6 different trips from 2004 to 2006. Various cameras were used. phone cams, Nikon 8400, Nikon D80.
In the 1960s, Aerojet solid fuel technology was under consideration for use in Saturn first stages. A monolithic, 21-foot-diameter (6.4 m) motor was designed, which was too big to be transported by rail. A facility was constructed in the Florida Everglades where the motors could be built and tested, and then barged to Cape Canaveral. A canal was dug (C-111), the southernmost freshwater canal in Southeast Florida, and a drawbridge was installed for the U.S. Highway 1 crossing at mile marker 116. The canal was dubbed the "Aerojet Canal". SW 232nd Avenue was renamed "Aerojet Road". When the Aerojet product was not selected for the Saturn project, and segmented boosters were chosen for the Space Shuttle, the land and facilities were returned to the state, and are now managed by the South Florida Water Management District and the Florida Fish and Wildlife Conservation Commission as a nature preserve. The Aerojet signage still remains for both the road and canal and most of the facility's buildings remain intact, although weather-damaged. (Source: Wikipedia)
Photos shot in 3 different trips in 2011. Camera iPhone 4 using Hipstamatic.

No information has been found on this site yet. It was a water testing facility down the road from Aerojet.
Shot in 2009 with a Canon SD850.

Sonesta Beach Hotel in Key Biscayne, Fl. All I could find was an old article that spoke about how they wanted to turn the hotel into condos in 2005. The reality was though, it ended up closing down instead. Last time we went, it looked like it may have had plans to be rebuilt but no construction has begun. Here's a link to it's original webpage maintained by the city of Key Biscayne. http://www.key-biscayne.com/accom/sonesta/
Shot in 2004 with a Nikon CoolPix 5400. This house no longer exists.

This house was shown to me by a guy on myspace in 2004. According to him, this house was a church and it burned down. Later, it was restored and a family of four took up residence. According to my source, (we have never been able to find a news article supporting this story) the father got upset at the mother for cheating on him, and killed his two daughters then killed himself in the house. We did find many girls toys, and even some Bat Mitzvah items. The church down the street had been using it for a storage, but there were items in the drawers, like a remote control, as if a family had been living there. The energy in this house was and still is the strangest I have ever encountered of any abandoned place.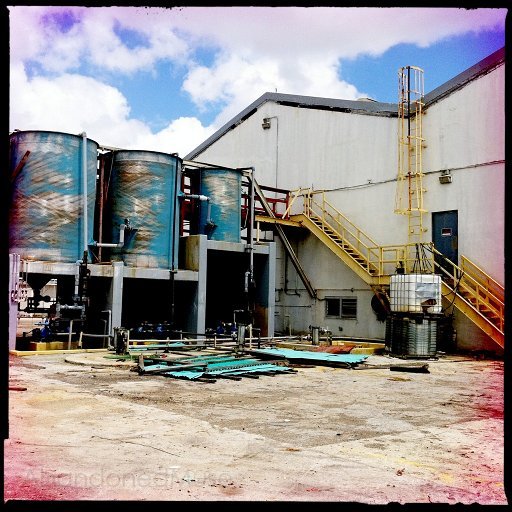 My friend Bret had told me about this place a few weeks before. I personally love shooting abandoned hospitals so after plans fell through to get into the abandoned mall because of security we found this place wide open. We walked in and part of it had some crazy alarm and still had electricity! We decided to not go in there and try the next few doors down. The first floor was pitch black. Litter all over the place from the previous explorers who apparently decided to vandalize it. We did manage to find an Xray machine, various OR tables and contraptions and a few cool rooms. All in all it has 4 floors. With the floors on the top having way more light than the lower floors. Black mold covered the walls and it had asbestos, and insulation all over. We found nothing that identified the name of this hospital. I plan on going back for a second exploration soon because I still have so much to shoot but this is what I have for now... Nikon D90 with a Sigma 10-20 Lens shot in RAW format.
Shot on 2 seperate trips using the iPhone 4 Hipstamatic app.

Old House in North Miami. Some say it used to be one of the houses belonging to the old Playboy Compound. One of the playboy clubs, very popular in the 1960's and 70's was in the area. We have found no evidence to support this notion, but a source that has been to the house and recognized it from pictures, claims this. I'd like to believe it is, even if it isn't. Shot in 2010 with the iPhone.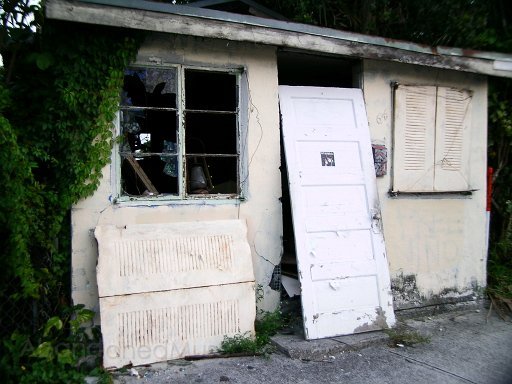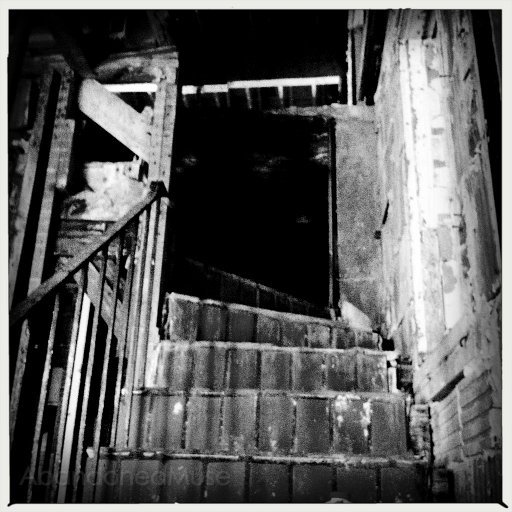 Restaurant in Old Parrot Jungle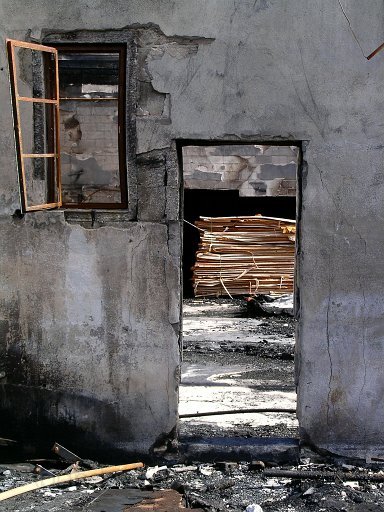 NPR did a story on this bldg and mentioned me. Check it out. http://wlrnunderthesun.org/2012/06/childhood-memories-and-a-hialeah-landmark/
All images are copyright AbandonedMuse 2011. They cannot be used without my permission. For prints please contact me at abandonedmuse at gmail dot com